Feb, 24, 2022
Comments Off

on New Puppy Owner -Puppy Training
Has It been awhile since your last puppy? Maybe 5 years, wait, it's been 12 years since your last puppy, time flys … Are you up for a puppy?
I'm working with and talking with many new puppy owners… as we get older we may forget how life was with a puppy. We forget how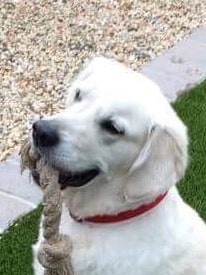 hard it is to get up at night to take your puppy out to potty.  We tend to only remember the end results but not the hard path along the way. If it's been 10 to 15 years since you had a puppy, please brush up on puppy training or consider hiring a dog trainer to help you. There are wonderful new puppy training methods, no more pushing  the puppies face in the mess. That only teaches a puppy that you are unpredictable.
I can show you fun ways to teach basic tasks to your puppy, such as sit, lay down and come when called. All without having to be physical,  no pushing the puppies butt down or jerking the leash and no yelling. This process starts as soon as you bring your puppy home, 8- 9 week old puppies and younger can learn all of this while having fun.
Dog Training Mobile
Gerard Raneri: 520-440-8848 | Email
---
Please include your zip code when emailing us for exact rates.