May, 15, 2016
Comments Off

on This is national dog bite prevention week – here are vital tips to keep your family safe
Kids and dogs go together like peanut butter and jelly, right? Well, not always.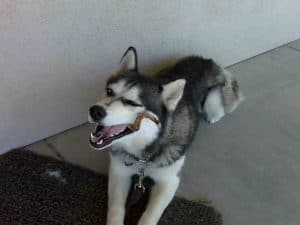 Each year, more than 400,000 children in the U.S. are bitten by  dogs so severely that they require medical attention. Often  injuries are to the head and neck, requiring plastic surgery.
 Surprisingly, most dog bites to young children occur during  everyday activities and while interacting with familiar dogs –  including the family pooch.
 The good news is, the majority of dog bites to children are  entirely preventable. In recognition of National Dog Bite Prevention Week® — which is May 15-21 this year – The Dog Training Mobile offers these tips to help your child be safe around dogs – any dogs.
Education is key to preventing dog bites. Make note that these tips are NOT about training your dog — it's about training your kids! Teaching children how to be safe around dogs — and reinforcing that behavior as they grow — is the single best way to ensure their safety around any dog.
Here are 4 vital tips to instruct your kids:
Teach your child that it is never okay to:

 

hug a dog, pull a dog's ears or tail; or ride a dog like a horse.

Teach your child what to do if they encounter a dog unknown to them: If the dog tries to chase, then stand absolutely still like a statue or a tree. Don't stare at the dog (dogs can interpret staring as a challenge), and stay quiet until the dog leaves the area.

Teach your child to never put their face in front of a dog's face. Even if the dog is friendly, it may try to nip at the child's nose which, even in play, can do damage.

Teach your child to never tease or disturb a dog when it's eating or sleeping, especially in its own bed or crate.
And finally, here's some critical information for adults, too: NEVER leave a child unattended with any dog.
If you need some help with training your dogs or your kids, call me! Gerard Raneri — Tuscon's Family Dog Trainer –
http://www.kvoa.com/story/31940031/national-dog-bite-prevention-week-is-may-15-21-tips-to-prevent-dog-bites-for-kids-and-their-families
Gerard Raneri: 520-440-8848 | Email
---
Please include your zip code when emailing us for exact rates.